The 2022 Subaru Love Promise Customer Commitment Award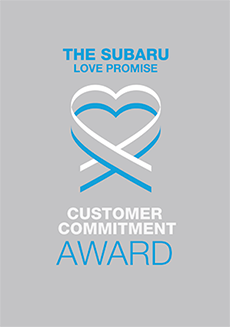 We've been nationally recognized for our dedication to our customers and the Subaru Love Promise.
We're honored to receive the 2022 Subaru Love Promise Customer Commitment Award. This award nationally recognizes Subaru retailers who demonstrate excellence in all areas of customer-focused performance. It highlights exceptional customer service that builds lifelong relationships with Subaru owners.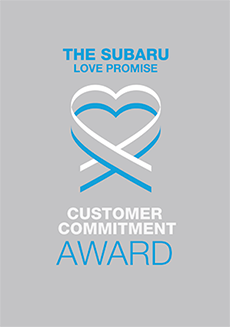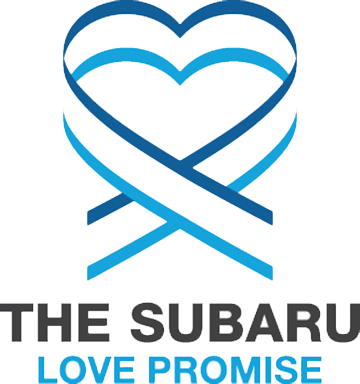 What is the Subaru Love Promise?
Subaru and our retailers believe in making the world a better place and the Subaru Love Promise is our vision of respecting all people. This is our commitment to show love and respect to our customers and to work to make a positive impact in the world.
How is Michael Hohl Subaru dedicated locally to the Love Promise?
Our Love Promise can be seen in various partnerships with local charities and non-profits. We're grateful for the opportunity, not only to be a part of our community, but to serve it as well.
Boys and Girls Club of Western Nevada
Love Promise Stories from Michael Hohl Subaru
Subaru and Michael Hohl Subaru believe in making a positive impact on the communities in which we live and work. We uphold that belief through our Love Promise Community Commitment. Every month, we select inspiring stories from customers and partners from around our area who strive to support our collective commitment and feature them here
Asher the Underdog Finds a Home - Nicole M
We found a happy home for our featured #Underdog Asher at the Make a Dog's Day Event at Michael Hohl Subaru on October 22, 2022! This sweet five-month-old puppy came from a seriously neglectful situation and was suffering from fleas and other challenging skin conditions. Our veterinary team was fantastic in providing excellent care to make sure that Asher healed quickly from his skin issues. From medicated baths to antibiotic therapy, Asher was in our custody for over a month. During his recovery, so many staff members here at the shelter quickly fell in love with this incredibly brave and adorable little guy! Once Asher began to recover and show signs of being ready to be adopted into a loving home, our team quickly decided that he was the perfect mascot for our event with the team at Michael Hohl Subaru in Carson City -as he's the ultimate 'Underdog" and so deserving of a second chance at a loving home! So many people were ready to make this pup their furrever friend! He ended up getting adopted by a wonderful family. The Harris family ended up making the trip to the capital city and instantly falling in love with the dog. Their two sons, Austin and Owen were so excited to see Asher in person after watching him on the news. "We watched him on the news and wanted to help him because he looked sad, and we wanted to show him what it's like to be part of a family that loves him." -Austin, 10 years old. "My brother Austin and I spent the whole night watching dog training videos on YouTube so we have a lot of tricks we're ready to teach him." – Owen, 8 years old We are so happy for Asher and his new family. His Halloween costume, according to Austin and Owen, was a ninja!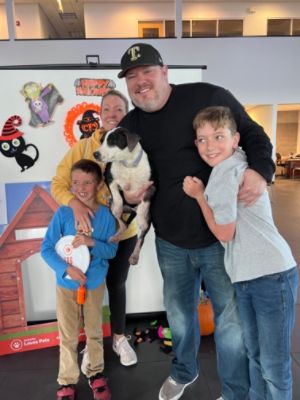 ---
Heels and Hounds Fundraiser - Rick H
The Michael Hohl Executive Team recently participated in one of the largest fundraising events for the Norther Nevada Humane Society called "Heels & Hounds". It was a HUGE success raising over $200,000 which was their best ever. This will allow the Northern Nevada Humane Society to care for over 18,000 animals this year!!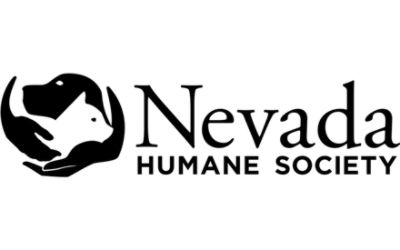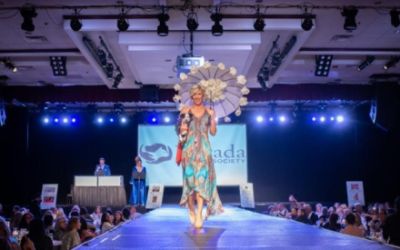 ---
Tiny Dog, Big Heart - Ally S
Evangeline is a tiny dog that has lived a whole lot of life and was ready to find her next chapter. When this small 13-year-old dog came to us as a stray, we knew that we needed to get her looked at right away by our clinic team. We did not know a lot about her background, but we could tell by her loving demeanor that she was going to make someone incredibly happy. At 13 years old, she had to undergo two surgeries which can be a lot on a dog of her size. The first one was to have mammary masses removed. We were not sure how long that she had these cancerous masses on her belly, so we wanted to get them off right away. As she began to recover from this, it was also time to treat her for some dental problems that were clearly bothering her. She had severe dental disease, so her second surgery was to go in and do a thorough cleaning and removal of teeth that needed it. This was a lot of stress on this little lady and after it was all done, she was ready to settle down in a home. She seemed a bit sad in the shelter, so we were hoping for a home for her as soon as possible. With the help of Michael Hohl Subaru, we were able to promote her and show that just because a dog might have lived another life before they meet you, does not mean you can't share the most amazing one together. Many senior pets get overlooked at the shelter, but Jennifer knew that Evangeline was the one for her. After we went over all her medical notes, and the two of them met it was time for this amazing dog to head to her forever home! "She is doing great and is such a sweet dog. She loves car rides so I take her almost everywhere I go."- Jennifer, Evangeline's dog mom.
---
Some Matches Are Just Meant To Be - Nicole T
"My mentor said a phrase one day that blew me away. He said "sometimes we think we are saving them, but they are really saving us." I really couldn't imagine my life without Dax." –Tanner McWhirter When our Carson City Animal Control team found Dax Shepherd, he was severely underweight, very scared and had obviously been neglected. This beautiful German Shepherd had been abused and abandoned, but we knew that there was a sweet, loving dog inside this nervous boy, that just needed a little extra love and attention to learn to trust people and understand what it is to be loved. Luckily our dedicated Veterinary and Dog Care teams were ready to help and with the support of our friends at Michel Hohl Subaru, we found Dax the perfect Forever Home! After several weeks of healthy meals and specialized training sessions, Dax Shepherd started to come out of his shell and blossom into an amazing dog. While our team was busy rehabilitating Dax, U. S. Military Veteran Tanner McWhirter (Dax's dog dad) had decided he wanted a German Shepherd and was actively searching for his Furry Soulmate. Tanner's friends encouraged him to check the Nevada Humane Society website so that he could help a shelter dog in need, and when he did he discovered Dax. When Tanner read Dax's story he knew he just had to help him and couldn't wait to meet him. When Tanner met Dax… it was just meant to be. "Dax just casually walked into the room with his tennis ball in his mouth. He was just calm and collected, and I immediately knew he was the perfect dog for me." –Tanner. The two are inseparable and Tanner says he couldn't imagine his life without Dax! "Dax and I do everything together, he goes with me everywhere. I just enjoy his company and seeing how he brightens up people's day when they see him. He also loves the attention he gets at church! I take him to work with me and he is a star –everyone loves him and he gets tons of attention and gifts! Our favorite activity is hiking together, Dax knows when it's Saturday morning and we are going for a couple hour hike." –Tanner.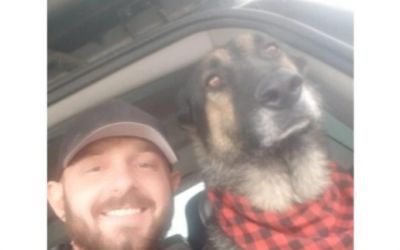 ---
Boys & Girls Clubs of Western Nevada - Katie L
Founded in 1993, The Boys & Girls Clubs of Western Nevada is a 501(c)(3) nonprofit organization that provides a wide variety of programming for the youth of Carson City and the greater Carson Valley area, during critical out-of-school hours. While the nationally-accredited programs are high in value, we make sure that they are affordable to all who want to attend. The annual membership fee to belong is only $60 per child. This fee includes After-School Programming, transportation from school, and a healthy snack every day. In 2019, the Club provided services to more than 6,500 children age 6-18. We never turn a child away for inability to pay, and are able to keep our fees low because of our incredible donors. As our membership continues to grow, funding from our community partners becomes increasingly important to ensuring we can meet the needs of our kids. We serve more than 125,000 free snacks and meals annually, provide afterschool enrichment programming in Education, Healthy Habits, Sports & Recreation, S.T.E.M., and the Arts to more than 500 youth daily, and 95% of our Club kids graduate on-time with more than two-thirds going on to pursue post-secondary education. While our Club doors are currently closed to children, we feel it is critical to continue providing services to our families in any way possible. Through direct food assistance for our most at-risk families, to serve as a free and reduced lunch pickup site, to providing daily virtual programming for our kids covering art activities, physical fitness, culinary, and educational programs, our Club is committed to continuing critical services for our kids and families who need us now more than ever. We are a designated pickup site for daily free lunch and snack service for our area families, and are expanding that program to include lunch service during the originally scheduled spring break dates of April 10th-17th. Additionally, we are conducting daily virtual programming with an emphasis on engaging youth in learning opportunities, physical fitness, and creative expression using easy to follow and activities that are accessible with limited supplies. Additionally, we are working with local hospitals to develop a plan to open our doors for childcare services for the healthcare workers and first responders of our community. Following their guidelines, we will seek to open for all-day childcare to serve these heroic members of our community who are called daily to the frontlines of this battle. The Club will adhere to their recommendations for occupancy and individual spacing within our facility, regular sanitation and sterilization measures will be in place throughout the day and staff and kids will wear necessary protective equipment as appropriate. During this service, we will provide lunch and dinner for the youth to ease the burden placed on their parents whose work demands have increased. The Share the Love program that Michael Hohl Subaru sponsors gives us much-needed funds to continue to serve our families, support our front line responders and continue to be a shining beacon in the community.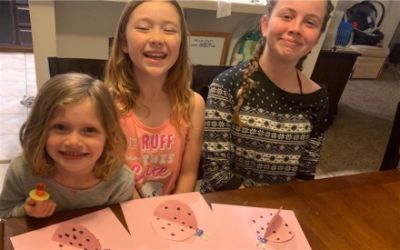 ---
2019 Share The Love Local Carson City Impact - Nick R
Cheerful Greetings! My name is Nick Reinhardt, and I am the New Car Sales Manager at Michael Hohl Subaru here in Carson City. Late December 19th members of the Carson City Meals-on-Wheels program paid us a surprise visit here at Michael Hohl Subaru! The program administrators were excited to announce that our new Subaru sales have made a real impact on the lives of our local Carson City Seniors! This year's Subaru Share The Love Event includes a $250 donation on behalf of new Subaru buyers to one of 5, or split equally between, 5 charitable organizations. For every new Subaru sold, Subaru of America donates the $250. Our Sales staff and I were so blessed to see that our efforts, coupled with Subaru's contributions have made a real impact in our City. Below are just two of many hand written thank yous delivered to us from the Meals-on-Wheels team! Please come to our showroom located at 2910 S. Carson St. here in Carson City to see many more hand written thank yous to Michael Hohl Subaru! Our Share the Love Event only lasts through December 2, 2020 so please if you are in the market for a new vehicle, consider the impact and blessings you can be a part of if you choose to purchase a Michael Hohl Subaru! Happy Holidays to one and all, Nick Reinhardt New Car Sales Manager Michael Hohl Subaru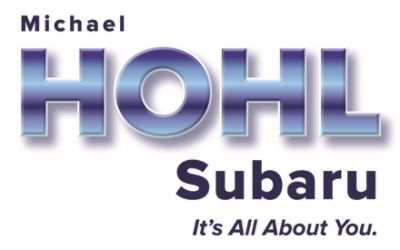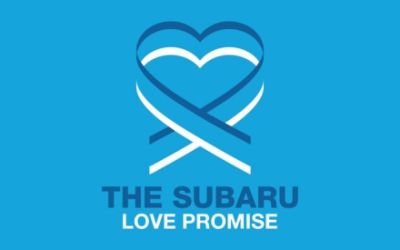 ---
Subaru & LLS Support Local Cancer Patients - Erica B
Carson Tahoe Cancer Center was eager to meet with Michael Hohl Subaru and LLS for another year of donations! The staff have a great connection to the retailer already, so it's a special relationship that the hospital truly cherishes. Subaru brought their donations in on a cart and were immediately greeted by the hospital and foundation staff. They were so grateful to be able to receive boxes of warm blankets for their patients. They were able to give out some that same day! The directors came out to personally thank Matthew Hohl and his Subaru colleagues. One of the directors mentioned that "the patients will be very happy to receive the blankets." When the staff came out for the photo, they were very excited to see the blankets and arts and craft kits. We opened up one of the craft kits to show them everything inside. The thought it would be perfect for the kids going through treatment or for kids visiting their loved ones in the cancer center. We took some photos and after, the hospital staff thanked Subaru themselves before heading back into the infusion center. The foundation staff enjoyed some additional conversations with Subaru before parting ways and saying "looking forward to next year!"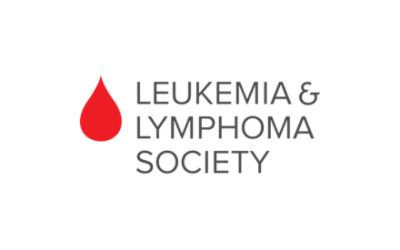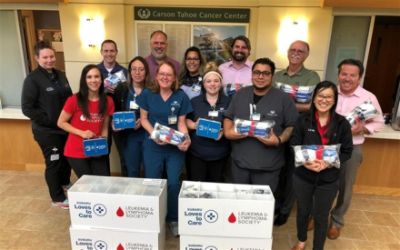 ---
I Care Where They Are Going - Liz W
In the Spring of 2017, after the death of a very dear fly fishing friend, we decided to create a program dedicated to the incarcerated youth to teach them Fly Fishing in our friends' name. (Disclaimer, I'm not an eloquent writer) It's not Fly Fishing we're teaching them. It's Life: Decision making. Consequences. Corrections. Choices. We called Jeff G. of the State of Nevada Youth Camp, China Springs, located in Gardnerville, which serves all Nevada counties, (accept Clark county ) mid-level offenders between the ages of 12- 18.Along with the aid of being coaches and used gear donations from local fly club members, we were able to teach 6 youth, 6 weeks of fly fishing and present them with rods, reels and fly lines and fly boxes with flies. We did not want to teach them these life lessons and then have them leave the program without being able to experience the act of fly fishing, and to not be reminded of the life lessons learned.At the beginning of this first session, all we wanted, was for one of the participants to get "IT"... that one thing... that this is about YOU, it's about YOUR decisions, it's about correcting, it's about consequences, to think before YOU act, to give yourself the choice and to try and make the right choice first. If it was the wrong choice, then try again. It's about handling each life with release, that YOU have the awesome power to catch a living animal, and to feel it's fight, to honor a living thing and to see it go and live more. The first session, was, in our minds a jaw dropping success. We hoped for 1 participant to get IT.. instead, all SIX participants, got IT. They're families got IT, the other youth that were incarcerated, got IT, just by word of mouth. According to Staff at China Springs, there was a complete change in the youth that did not participate. They were all asking to be involved in the next session. Jeff G., of China Springs, I believe has written into this forum. He is eloquent, methodical and knowledgeable with these youth. I am not, I know fly fishing. During the scheduling of the second session Jeff told me, "okay, I have to tell you, 5 of these guys are Gang members... " I said right away: "I don't care what they've done, I care about where they are going. " and it's true. The second session was more of a success than the first session. These kids finally had a release, they had something, that makes life not such a secret any more! The second session was easier, due to a donation from M. Hohl, to help us get new rods instead used ones from the 1970's, along with fly tying kits, so our session 2 participants are prepared! The reports back, were these participants are now interacting with their parents, when there was NO interaction. They are still going out, practicing catch and release fishing, and they are still in awe to know that it's between them, the river, and the fish. No judgements, it was their decision, it was their choice. And the reward of all this ... well... the didn't keep it .... They let it go and each time they go out, they'll meet it again. As a note: We asked the participants of Sessions I & II, to come up with their own logo... they had a little contest, everyone submitted something, and THEY Voted on which one they wanted... the Winning entry : Discovery on the Fly... Discover Yourself! Can't thank M. Hohl enough for his help, along with Jon (JB) of the Hohl family of dealerships.. this success of htis program couldn't of been done as easily without your help.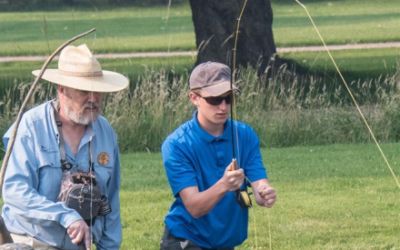 ---
Michael Hohl Motor Company Helping At-Risk Teens - Jeff G
Michael Hohl Motor Company not only puts their proverbial money where their mouth is, but takes it a step further by volunteering time with at-risk kids in Northern Nevada. Matthew Hohl and Jon Blakely, both key employees at Michael Hohl Motor Company, volunteered hours of their own time in the first two sessions of the inaugural groups of Discovery on the Fly (DOTF) program which Michael Hohl Motor Company funds. It is now an established and successful program for at-risk youth in the area. The group is six weeks long with six participants who are paired with a volunteer. The kids learn the nuances of fly fishing, casting, tying and congruent life lessons which they can apply in other areas of their lives moving forward. Discovery on the Fly Session I was special. That said, it was Session I and a pilot program and we didn't know for sure whether or not there would even be a Session II. As it turned out, Session I changed lives and caught the attention of a lot of folks - unsolicited. The volunteers raved about it, the kids raved about it, the families raved about it and thus, Session II and beyond. In the second session, four of the kids had never fished before, much less fly fished or tied flies. As it turned out, this group of kids who you would never expect to see with a rod in hand or to even be interested for that matter, have not only changed the course of their lives and ideals, but of those who volunteered for this project. Each of the six participants receive a fly tying kit, materials, fly box and flies in addition to those they tie in the group, a variety of printed materials and a fly rod/reel/line combo, all of which they get to keep once the group ends. Over six weeks they learn to tie flies, cast, understand bug and trout behavior, knot tying and in the culmination, go to a private pond where they all catch big fish on a fly rod and safely release them back to the water. Again, congruent with the techniques and disciplines taught and learned are life lessons taught in a different environment. We found that among many other benefits, participants who previously had communication problems with their families, during and long after the group shared not only how much they loved the group, but their excitement was so palatable and infections within their families – it became a bond which not only brought the families together talking about it, but gave them a reason to do things together like going fishing and spending quality time outdoors. Word-of-mouth among the kids and families have many more inquiring about the ability to be a part of the group going forward. Michael Hohl Motor Company and the volunteers involved with this program have something here that is making an impact beyond what was anticipated. Cannot thank you all enough for what you are doing for the at-risk youth of this state, who if not for you, may never have an opportunity like this. Maybe, just maybe, lives will change and you have been a factor in that change. I'm thinking so.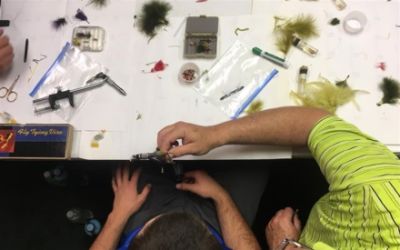 ---
Boys and Girls Club of Northern Nevada - Nick R
Representatives from Michael Hohl Subaru in Carson City presented Katie Leao, chief professional officer of the Boys & Girls camp; Girls Clubs of Western Nevada with a check in the amount of $7,685 Tuesday, March 29, from the Subaru Share the Love event which took place from Nov 19, 2015 through Jan. 2, 2016. This donation will provide two full meals a day for at least 12 kids for an entire year, said Leao. Besides free or reduced lunch at school, we provide the only food some of our members get. We offer meals for them and send food home on weekends to ensure they don't go hungry. We are grateful for Michael Hohl Subaru's long-standing friendship with our Club. Each year for six weeks between mid-November and early January, Hohl donates $250 for each new car sold during their Share the Love event. Subaru corporate office selects national nonprofit education, health, community, animal and environmental organizations, and each dealership selects one local organization for customers to choose to receive the donation.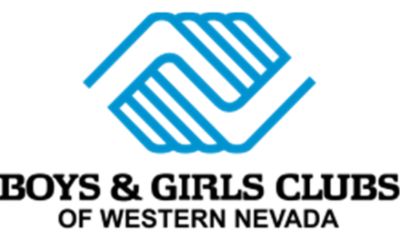 ---