The 2023 Subaru Love Promise Community Commitment Award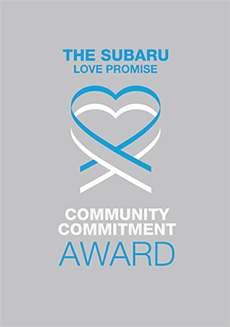 We've been nationally recognized for our dedication to our community and the Subaru Love Promise.
We're honored to receive the 2023 Subaru Love Promise Community Commitment Award. This award nationally recognizes Subaru retailers who are making the world a better place while demonstrating an outstanding commitment to supporting passions and causes in local communities. These efforts are focused in important areas such as the environment, community, health, education, and pets.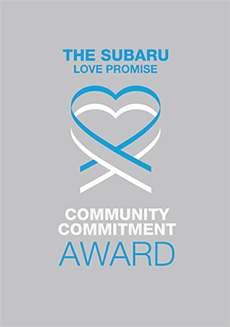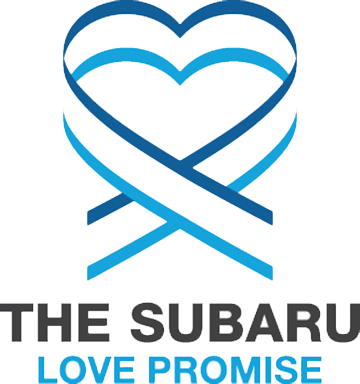 What is the Subaru Love Promise?
Subaru and our retailers believe in making the world a better place and the Subaru Love Promise is our vision of respecting all people. This is our commitment to show love and respect to our customers and to work to make a positive impact in the world.
How is Michael Hohl Subaru dedicated locally to the Love Promise?
Our Love Promise can be seen in various partnerships with local charities and non-profits. We're grateful for the opportunity, not only to be a part of our community, but to serve it as well.
Boys and Girls Club of Western Nevada
Love Promise Stories from Michael Hohl Subaru
Subaru and Michael Hohl Subaru believe in making a positive impact on the communities in which we live and work. We uphold that belief through our Love Promise Community Commitment. Every month, we select inspiring stories from customers and partners from around our area who strive to support our collective commitment and feature them here
SOA and Michael Hohl Subaru Parnter wtih Western Nevada College - Rick H
Western Nevada College isn't entering Career and Technical Education Month lightly. WNC rolledl out a technical division rebranding initiative Wednesday and announced a new partnership with Michael Hohl Subaru and Subaru of America. With a renewed focus on preparing students for respectable living-wage careers and strengthening Northern Nevada's talent pipeline for local employers, WNC has renamed its technical education department to Workforce, Career & Technical Education. "This new name — WCTE — more accurately describes the high-quality training opportunities WNC offers to help Nevadans engage in the workforce," said Dr. Dana Ryan, VP of Academic and Student Affairs. "To be valuable to the students and the community, programs must be aligned with employer needs so we are proud to be able to announce a new partnership with Subaru that will support our Automotive Technology students in preparing for careers." Michael Hohl Subaru and Subaru of America are greatly assisting with the launch of WCTE with the timely and benevolent donation of a new 2023 Subaru. The new car will help WNC's Auto Mechanics students learn current repair skills necessary to work on the latest vehicles at local dealerships and repair shops. "Subaru of America's intent is to create a platform of partnership with WNC and Michael Hohl Subaru to educate and employ quality technicians with the purpose of providing a lifetime of high-quality employment opportunities within the automotive industry," said Subaru of America Zone Market Development Manager Ray Smit. WNC Automotive Mechanics Instructor Sunshine Haupt is excited about the possibilities this new partnership will provide Western students and the community. "With the new partnership between Subaru and WNC, I believe this will open new avenues for students and instructors to interact with each other as a community," she said. "With exciting new vehicles also comes the 'scary' computer training. Our partnership with Subaru will help us to take the stigma out of the big, 'scary' mechanical world. "WNC's partnership with Subaru will put WNC on automotive industry seekers' radar. No longer does the community have to travel far out of state for state-of-the-art manufacturer training."
---
Boys & Girls Clubs of Western Nevada - Matt S
Michael Hohl Subaru has been a supporter of Boys & Girls Clubs of Western Nevada through the Subaru Share the Love Event for over five years. In the span of our relationship, Michael Hohl Subaru has sponsored 12 members to attend the Boys & Girls Club for an entire year. These gifts made it possible for kids just like Jordan A. (see video) to have access to a safe, positive, encouraging and impactful experience; giving them the tools and encouragement they need to reach for their dreams and become whatever they desire. https://www.youtube.com/watch?v=jUYN8zNjnZU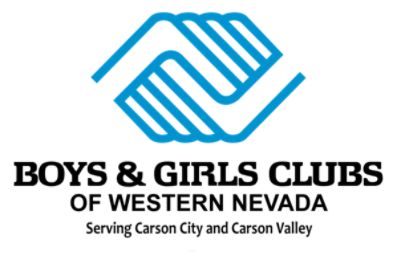 ---
Supporting our School Where It's Needed Most - Jennifer H
Michael Hohl Auto Group continues to demonstrate its commitment to education through its repeated Gold Level Sponsorship of Elizabeth Lenz Elementary School PTA. Lenz PTA's mission is to promote the welfare of our students at home, at school, and throughout the community. Michael Hohl Auto Group's generous donations have a direct impact that positively enhances our students' educational needs and prepares them for the future. In recent years, Lenz PTA has been able to update and purchase a variety of new technology programs and equipment through the generosity of our sponsors. This has ranged from the purchase of new desktops and iPads to adding active boards in every classroom. Lenz PTA also helps support the special curriculum through the funding of art supplies, assemblies, literacy support, and PE as well as provides teachers with a per-student allotment to use for books, classroom supplies, student awards, and more. We would not be able to do this without our generous sponsors. Thank you to Michael Hohl Auto Group for your unwavering support! Thank you, Subaru!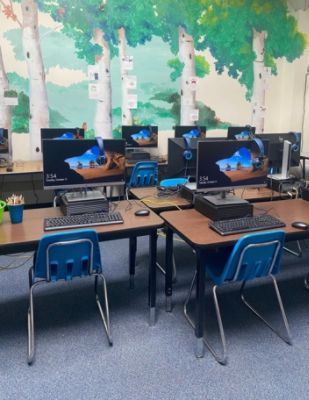 ---
Pet Food Donation - Rick H
The Nevada Humane Society is busting at the seams with dogs and cats looking for their forever homes. Because of this, supplies to feed all these wonderful fur babies are in dire need! During Subaru's "Make a Dogs Day" event at Michael Hohl Subaru we collected a truck load of pet food and donated it to the Carson City Chapter of the Nevada Humane Society.
---
Asher the Underdog Finds a Home - Nicole M
We found a happy home for our featured #Underdog Asher at the Make a Dog's Day Event at Michael Hohl Subaru on October 22, 2022! This sweet five-month-old puppy came from a seriously neglectful situation and was suffering from fleas and other challenging skin conditions. Our veterinary team was fantastic in providing excellent care to make sure that Asher healed quickly from his skin issues. From medicated baths to antibiotic therapy, Asher was in our custody for over a month. During his recovery, so many staff members here at the shelter quickly fell in love with this incredibly brave and adorable little guy! Once Asher began to recover and show signs of being ready to be adopted into a loving home, our team quickly decided that he was the perfect mascot for our event with the team at Michael Hohl Subaru in Carson City -as he's the ultimate 'Underdog" and so deserving of a second chance at a loving home! So many people were ready to make this pup their furrever friend! He ended up getting adopted by a wonderful family. The Harris family ended up making the trip to the capital city and instantly falling in love with the dog. Their two sons, Austin and Owen were so excited to see Asher in person after watching him on the news. "We watched him on the news and wanted to help him because he looked sad, and we wanted to show him what it's like to be part of a family that loves him." -Austin, 10 years old. "My brother Austin and I spent the whole night watching dog training videos on YouTube so we have a lot of tricks we're ready to teach him." – Owen, 8 years old We are so happy for Asher and his new family. His Halloween costume, according to Austin and Owen, was a ninja!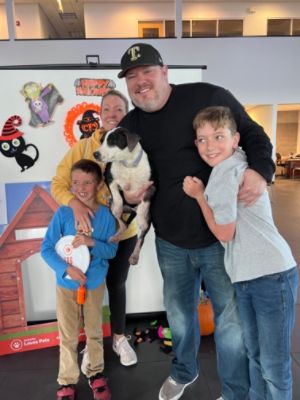 ---
Heels and Hounds Fundraiser - Rick H
The Michael Hohl Executive Team recently participated in one of the largest fundraising events for the Norther Nevada Humane Society called "Heels & Hounds". It was a HUGE success raising over $200,000 which was their best ever. This will allow the Northern Nevada Humane Society to care for over 18,000 animals this year!!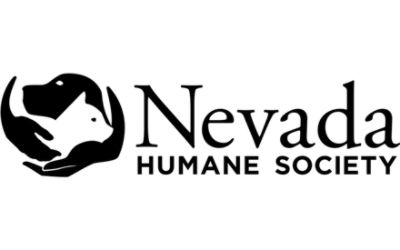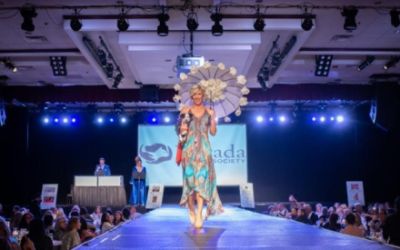 ---
Tiny Dog, Big Heart - Ally S
Evangeline is a tiny dog that has lived a whole lot of life and was ready to find her next chapter. When this small 13-year-old dog came to us as a stray, we knew that we needed to get her looked at right away by our clinic team. We did not know a lot about her background, but we could tell by her loving demeanor that she was going to make someone incredibly happy. At 13 years old, she had to undergo two surgeries which can be a lot on a dog of her size. The first one was to have mammary masses removed. We were not sure how long that she had these cancerous masses on her belly, so we wanted to get them off right away. As she began to recover from this, it was also time to treat her for some dental problems that were clearly bothering her. She had severe dental disease, so her second surgery was to go in and do a thorough cleaning and removal of teeth that needed it. This was a lot of stress on this little lady and after it was all done, she was ready to settle down in a home. She seemed a bit sad in the shelter, so we were hoping for a home for her as soon as possible. With the help of Michael Hohl Subaru, we were able to promote her and show that just because a dog might have lived another life before they meet you, does not mean you can't share the most amazing one together. Many senior pets get overlooked at the shelter, but Jennifer knew that Evangeline was the one for her. After we went over all her medical notes, and the two of them met it was time for this amazing dog to head to her forever home! "She is doing great and is such a sweet dog. She loves car rides so I take her almost everywhere I go."- Jennifer, Evangeline's dog mom.
---
Some Matches Are Just Meant To Be - Nicole T
"My mentor said a phrase one day that blew me away. He said "sometimes we think we are saving them, but they are really saving us." I really couldn't imagine my life without Dax." –Tanner McWhirter When our Carson City Animal Control team found Dax Shepherd, he was severely underweight, very scared and had obviously been neglected. This beautiful German Shepherd had been abused and abandoned, but we knew that there was a sweet, loving dog inside this nervous boy, that just needed a little extra love and attention to learn to trust people and understand what it is to be loved. Luckily our dedicated Veterinary and Dog Care teams were ready to help and with the support of our friends at Michel Hohl Subaru, we found Dax the perfect Forever Home! After several weeks of healthy meals and specialized training sessions, Dax Shepherd started to come out of his shell and blossom into an amazing dog. While our team was busy rehabilitating Dax, U. S. Military Veteran Tanner McWhirter (Dax's dog dad) had decided he wanted a German Shepherd and was actively searching for his Furry Soulmate. Tanner's friends encouraged him to check the Nevada Humane Society website so that he could help a shelter dog in need, and when he did he discovered Dax. When Tanner read Dax's story he knew he just had to help him and couldn't wait to meet him. When Tanner met Dax… it was just meant to be. "Dax just casually walked into the room with his tennis ball in his mouth. He was just calm and collected, and I immediately knew he was the perfect dog for me." –Tanner. The two are inseparable and Tanner says he couldn't imagine his life without Dax! "Dax and I do everything together, he goes with me everywhere. I just enjoy his company and seeing how he brightens up people's day when they see him. He also loves the attention he gets at church! I take him to work with me and he is a star –everyone loves him and he gets tons of attention and gifts! Our favorite activity is hiking together, Dax knows when it's Saturday morning and we are going for a couple hour hike." –Tanner.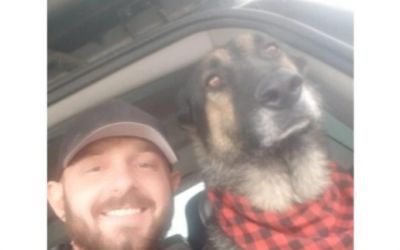 ---
Boys & Girls Clubs of Western Nevada - Katie L
Founded in 1993, The Boys & Girls Clubs of Western Nevada is a 501(c)(3) nonprofit organization that provides a wide variety of programming for the youth of Carson City and the greater Carson Valley area, during critical out-of-school hours. While the nationally-accredited programs are high in value, we make sure that they are affordable to all who want to attend. The annual membership fee to belong is only $60 per child. This fee includes After-School Programming, transportation from school, and a healthy snack every day. In 2019, the Club provided services to more than 6,500 children age 6-18. We never turn a child away for inability to pay, and are able to keep our fees low because of our incredible donors. As our membership continues to grow, funding from our community partners becomes increasingly important to ensuring we can meet the needs of our kids. We serve more than 125,000 free snacks and meals annually, provide afterschool enrichment programming in Education, Healthy Habits, Sports & Recreation, S.T.E.M., and the Arts to more than 500 youth daily, and 95% of our Club kids graduate on-time with more than two-thirds going on to pursue post-secondary education. While our Club doors are currently closed to children, we feel it is critical to continue providing services to our families in any way possible. Through direct food assistance for our most at-risk families, to serve as a free and reduced lunch pickup site, to providing daily virtual programming for our kids covering art activities, physical fitness, culinary, and educational programs, our Club is committed to continuing critical services for our kids and families who need us now more than ever. We are a designated pickup site for daily free lunch and snack service for our area families, and are expanding that program to include lunch service during the originally scheduled spring break dates of April 10th-17th. Additionally, we are conducting daily virtual programming with an emphasis on engaging youth in learning opportunities, physical fitness, and creative expression using easy to follow and activities that are accessible with limited supplies. Additionally, we are working with local hospitals to develop a plan to open our doors for childcare services for the healthcare workers and first responders of our community. Following their guidelines, we will seek to open for all-day childcare to serve these heroic members of our community who are called daily to the frontlines of this battle. The Club will adhere to their recommendations for occupancy and individual spacing within our facility, regular sanitation and sterilization measures will be in place throughout the day and staff and kids will wear necessary protective equipment as appropriate. During this service, we will provide lunch and dinner for the youth to ease the burden placed on their parents whose work demands have increased. The Share the Love program that Michael Hohl Subaru sponsors gives us much-needed funds to continue to serve our families, support our front line responders and continue to be a shining beacon in the community.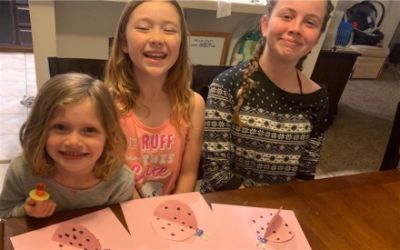 ---
2019 Share The Love Local Carson City Impact - Nick R
Cheerful Greetings! My name is Nick Reinhardt, and I am the New Car Sales Manager at Michael Hohl Subaru here in Carson City. Late December 19th members of the Carson City Meals-on-Wheels program paid us a surprise visit here at Michael Hohl Subaru! The program administrators were excited to announce that our new Subaru sales have made a real impact on the lives of our local Carson City Seniors! This year's Subaru Share The Love Event includes a $250 donation on behalf of new Subaru buyers to one of 5, or split equally between, 5 charitable organizations. For every new Subaru sold, Subaru of America donates the $250. Our Sales staff and I were so blessed to see that our efforts, coupled with Subaru's contributions have made a real impact in our City. Below are just two of many hand written thank yous delivered to us from the Meals-on-Wheels team! Please come to our showroom located at 2910 S. Carson St. here in Carson City to see many more hand written thank yous to Michael Hohl Subaru! Our Share the Love Event only lasts through December 2, 2020 so please if you are in the market for a new vehicle, consider the impact and blessings you can be a part of if you choose to purchase a Michael Hohl Subaru! Happy Holidays to one and all, Nick Reinhardt New Car Sales Manager Michael Hohl Subaru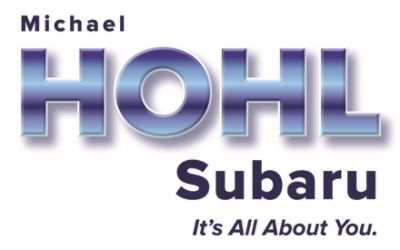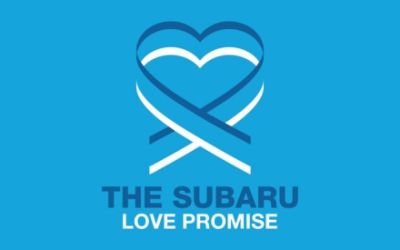 ---