Here at Michael Hohl Subaru, we are proud to present the
2018 Impreza for Sale in Carson City
to all of our customers. We recommend this compact car to drivers that want protective safety features as well as an enjoyable driving experience. If any of these features sound interesting then just contact our dealership for more information!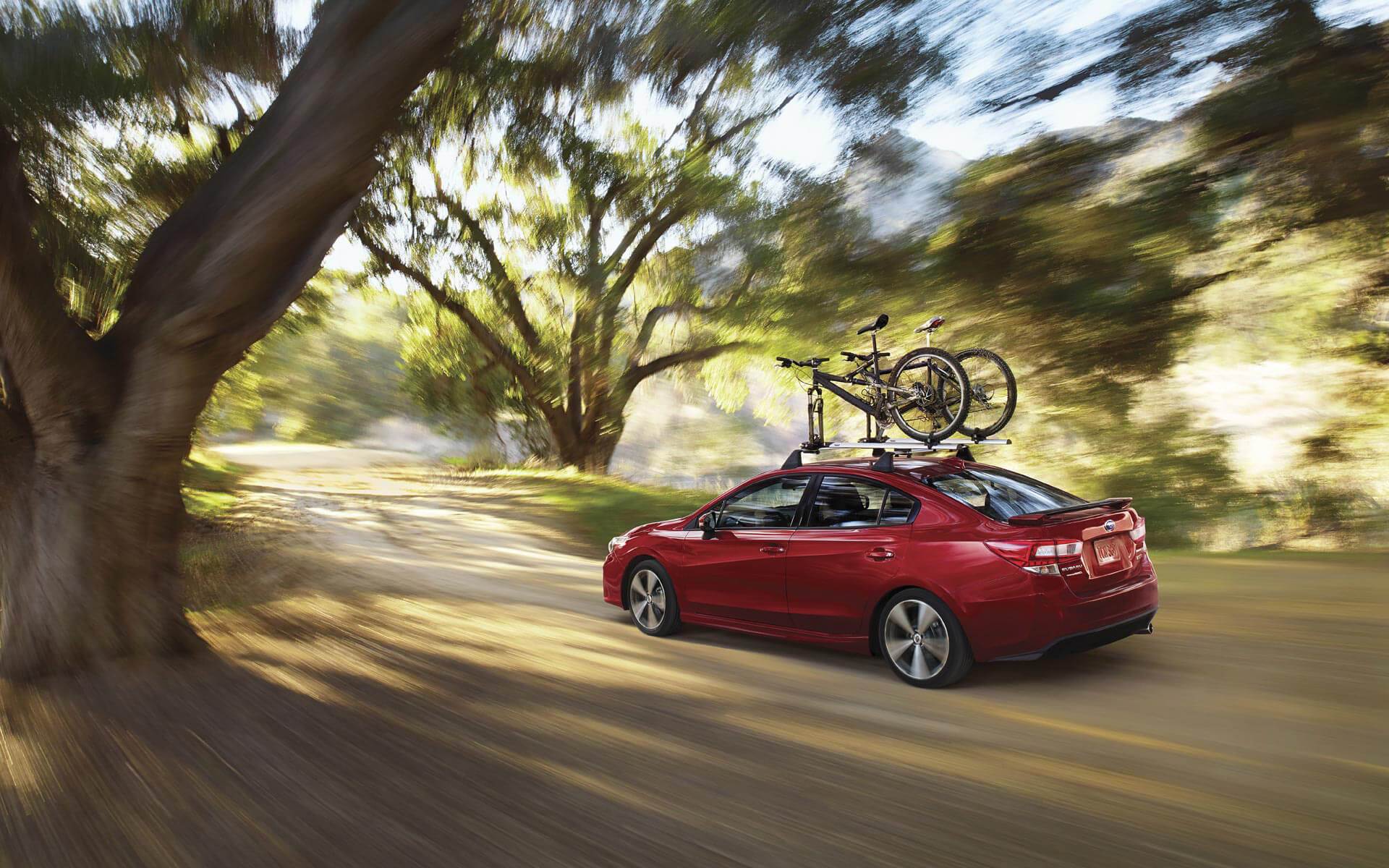 2018 Impreza Protective Safety Features in Carson City
Behind the wheel of a
2018 Impreza for Sale in Carson City
, drivers will be surrounded by an extensive array of safety features. Even the exterior construction of the Impreza is geared towards strength and safety. High-strength steel is used in the construction of the Impreza for a long-lasting amount of quality. Thus, the Impreza provides better durability, rigidity, and vibration resistance. So, all of the great safety amenities in this vehicle help complement the tough and sturdy exterior construction of the Impreza.
Two incredibly helpful safety features integrated into the 2018 Impreza are the blind-spot detection and rear cross-traffic alert. The blind-spot detection system uses radar sensors to determine the presence of a vehicle in your blind spot.
Then, it will send you a visual warning in each side mirror so that you will know not to switch lanes. This extra layer of awareness will come in handy on the highway. The rear cross-traffic alert system uses sensors as well when you are backing up. Thus, it can warn you if there is traffic approaching from the sides, so you can avoid a potential collision.
Exceptional Driving Experience of the 2018 Impreza for Sale
The
2018 Impreza for Sale in Carson City
is a well-designed vehicle with some exceptional driving capabilities. Active torque vectoring helps the Impreza enhances its sense of handling and control. This works to individuals brake the inside front wheel to improve turn-in and reduce understeer for sharp handling. These types of minor details all couple together so that you can have an absolutely amazing driving experience. That way, you can hit the road with confidence every single day!
Here at Michael Hohl Subaru, we have a lot of information to offer on the
2018 Impreza for Sale in Carson City
. Drivers that want to learn more just need to come down and visit our dealership. We can potentially get you a test drive behind the wheel of an Impreza today. Our address is 2910 South Carson Street, Carson City, Nevada 89701.
© Copyright Content Motive, 2018.
All Rights Reserved. | Dealer SEO services Content Motive